BIO
oeuvre 1



oeuvre 2




oeuvre 3




oeuvre 4




oeuvre 5



oeuvre 6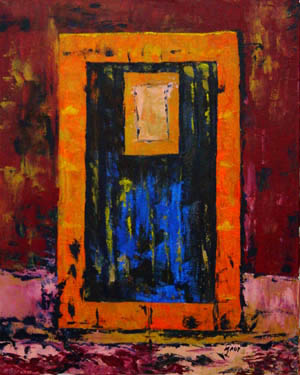 Fenêtre N 1
- acrylic on canvas (13x16) - $ : 550
- acrylique sur toile (33x41) - Euro : 550
shipping & frame not included
port & cadre non compris
10 cards and envelopes
5 1/2 x 4 1/2 - $ 25.00
Copyright 2002- All Reserved rights for all the Countries.
The works of art and other works on this site are the property of Mady
Maertens and they could not be copied, modified, or sold, nor used in some
creative derived works without the written permission signed by the author.

Copyright 2002 - Tous droits Réservés pour tous les Pays.
Les oeuvres et autres travaux présents sur ce site sont la propriété de Mady
Maertens et ils ne peuvent être ni copiés, ni modifiés, ni vendus, ni
utilisés dans des travaux créatifs dérivés sans la permission écrite signée
par l'auteur.